If you're thinking about starting a Push Pull Legs routine then this article has the answers for you. There are a number of different workout splits out there, but of them all push pull legs has been popular for many years.
In fact a lot of training programs involve variations of "PPL" routines. The major benefit of a push pull legs split is that they train all the major muscle groups and also allow plenty of time for recovery. They're also extremely flexible, meaning they can be tailored to fit different training schedules, goals and experience levels.
When you break it down there are three main days in a push pull legs split.
Day 1: Push
Day 2: Pull
Day 3: Legs
It makes sure you hit all major muscle groups equally which is important when training. The benefit of having only 3 major days is you can train anywhere from 3 to 6 times per week depending on how much you want to workout and what your goals are. We will discuss how to set up a workout split to your needs at the end of this article.
What Is A Push Pull Legs Routine?
The push pull legs split is a simple yet effective training program for people of all abilities. It doesn't matter if it's your first time in the gym or you've been training for years PPL can help you get to your goals.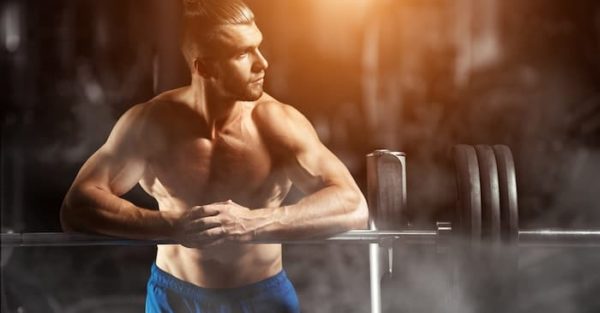 As the name suggests you perform three kinds of workouts:
Push: chest, shoulders and triceps
Pull: back, traps, and biceps
Legs: hamstrings, quads and calves
Your push workouts: Focus on the upper body pushing muscles, your pecs, triceps and shoulders. In a PPL push workout you will generally be doing barbell bench pressing, overhead pressing, dips and some isolation work for your triceps at the end.
Your pull workouts: Will focus on your upper body pulling muscles, your back and biceps. A typical pull workout will have you doing things like deadlifts, rows, pullups and curls for your biceps.
Lastly your leg workouts: Train your quads, hamstrings, glutes and calves. Your leg workouts will generally involve squatting, lunging and a number of different isolation exercises to target your legs.
Related article: The No-Nonsense Five Sets Five Reps Routine That Focuses On A Full-Body Strength Workout
Benefits of Push Pull Legs:
Push pull legs routines have been proven to be highly effective over the years. You might have noticed that the majority of exercises that you perform in ppl workouts are compound lifts. This allows you to hit multiple muscle groups within the one exercise.
For example a staple push day exercise would be the bench press. While it is predominantly a chest exercise you are also getting supplementary work from your triceps and your shoulders.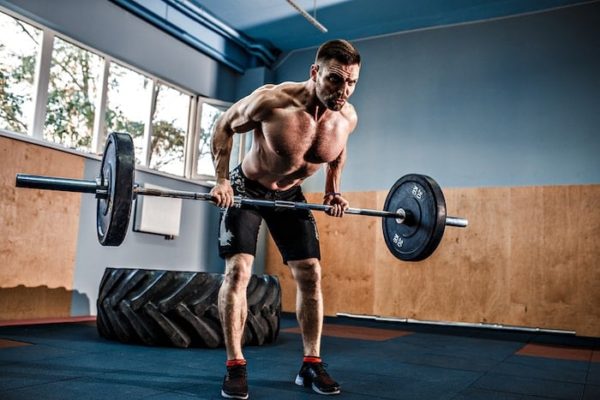 On the other hand when you are doing an exercise like a barbell row you are mainly using your back muscles and your biceps. This means that you can do less exercises than if you were trying to do the same amount of work with just isolation (one muscle group at a time) exercises.
The other benefit of this is your pushing muscle groups and pulling muscle groups don't usually overlap too much. This allows you to have a good pull workout even if your chest and triceps are sore from your push workout the day before.
Related article: 5 Muscle-Shocking Techniques You Forgot All About That Will Create Awesome Gains
Building Muscle and Strength With Compound Exercises:
Compound exercises are popular among bodybuilders and powerlifters. As compound exercises recruit multiple muscle groups they allow you to build more muscle and strength than isolation movements alone.
Compound exercises also provide a much better carryover into day to day life and other athletic activities. Utilising multiple muscle groups allows you to build coordination throughout your muscles as well as strength and size.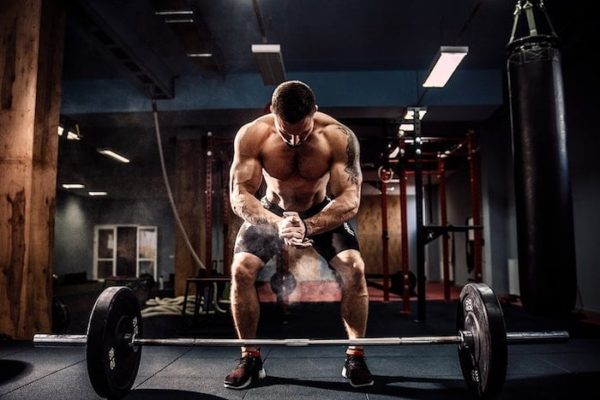 After all, try and think of something you do in your day to day life that only required you to use one muscle. The answer is probably none right? Compound lifts are not only more efficient in terms of muscles groups worked per exercise. They also allow for heavier weights to be lifted safely. This makes it easier to progressively overload your muscles each workout.
The downside of compound exercises is they are very taxing on your body, so you need to make sure you are getting in adequate recovery after each workout to avoid over training. This is one of the benefits of PPL as your muscles groups are being trained on different days sometimes with a days rest in between them.
Related article: What Is The Best Rest Time Between Sets For Monster Muscle Growth?
Push Pull Legs Workouts:
Push Pull Legs – 3 Day Split:
The 3 day workout split is your basic push pull legs program. If you only have 3 days per week to train this is probably your best option out of any workout. If you're looking to get bigger and stronger from only a few days per week this is your best option:
Monday: Push
Wednesday: Pull
Friday: Legs
Push Pull Legs 4 Day Split: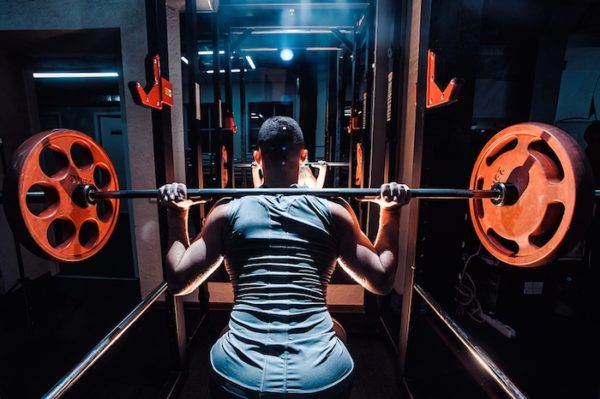 Adding a 4th day to your workout split allows you to hit one muscle group an extra time. This can be good if you are trying to add size to your legs if you're already on track with your upper body for example.
Or you might be happy with your legs and want to focus on your upper body in which case you would have an extra push/pull day per week. If this is the case I would alternate the second push/pull day each week.
So week 1 you will do 2 push days and 1 pull. Week 2 you will do 2 pull days and 1 push. Below are two different 4 day splits  for upper and lower body focus.
Upper Body Focus:
Monday: Push
Tuesday: Pull
Thursday: Legs
Friday: Push or Pull
Lower Body Focus:
Monday: Legs
Tuesday: Push
Thursday: Legs
Friday: Pull
Related article: 7 Fantastic Leg Stretches To Warm Up Or Cool Down And Create An Impressive Your Lower Body Workout
Push Pull Legs 5 Day Split:
The 5 day split is a great option as it allows you to push yourself hard and get good muscle and strength gains but also give you two days to recover before you have to go again. There are two alternatives here for upper and lower body focused routines.
Upper Body Focus:
Monday: Push
Tuesday: Pull
Wednesday: Legs
Thursday: Push
Friday: Pull
Lower Body Focus:
Monday: Legs
Tuesday: Push
Wednesday: Pull
Thursday: Legs
Friday: Pull & Push
Related article: Try One Of These 3 Pull-Up Workouts To Get Your Lats Pumped Quick
Push Pull Legs 6 Day Split:
If you're really looking to put on some serious size and are willing to put in the work a 6 day push pull legs split could be just what you're looking for. You have to make sure you're getting enough rest, food and have recovered fully before each session. If you're not feeling rested and fresh you might need to change things up a bit.
Lower Body Focus:
Monday: Push
Tuesday: Pull
Wednesday: Legs
Thursday: Push
Friday: Pull
Saturday: Legs